38th annual European Meeting on Atmospheric Studies by Optical Methods
was organised jointly by the Arctic Research group of the
Finnish Meteorological Institute
, the
University of Oulu Space Research Group
and
Sodankylä Geophysical Observatory
, at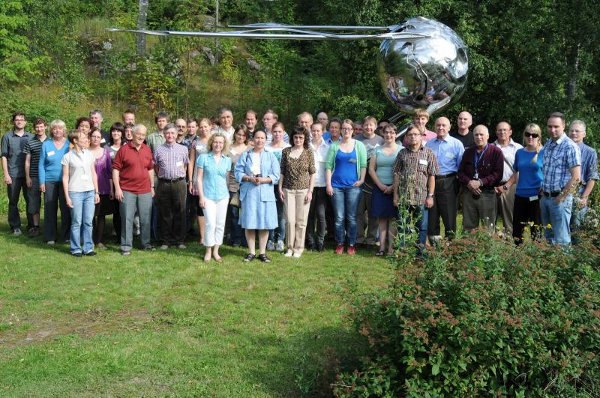 Meeting description
Optical methods have been used for studies of the atmosphere for centuries. A wealth of information about the whole atmosphere, from the troposphere to the thermosphere, can be obtained by active or passive optical measurements. Recent technological developments have also opened up a panorama of new possibilities for high-resolution measurements and measurements coordinated with other types of instruments.
The Annual European Meetings on Atmospheric Studies by Optical Methods bring together scientists from Europe as well as from other parts of the world to exchange experience, share scientific results, and plan and coordinate future experiments.
In memoriam
Ingrid Sandahl, 1949-2011
The 38AM is dedicated to the memory of Professor Ingrid Sandahl, who passed away on May 5 during the preparations for the meeting. She was an active and enthusiastic scientist and will be sadly missed especially by her friends in the optical auroral research community.
---
| | |
| --- | --- |
| Contact: | |