Latest Seismometer Data
SGF, OUL, RNF and MSF are seismometers of Northern Finland Seismological Network (NFSN) operated by SGO's Oulu Unit. NFSN is part of the GEOFON Extended Virtual Network (GEVN).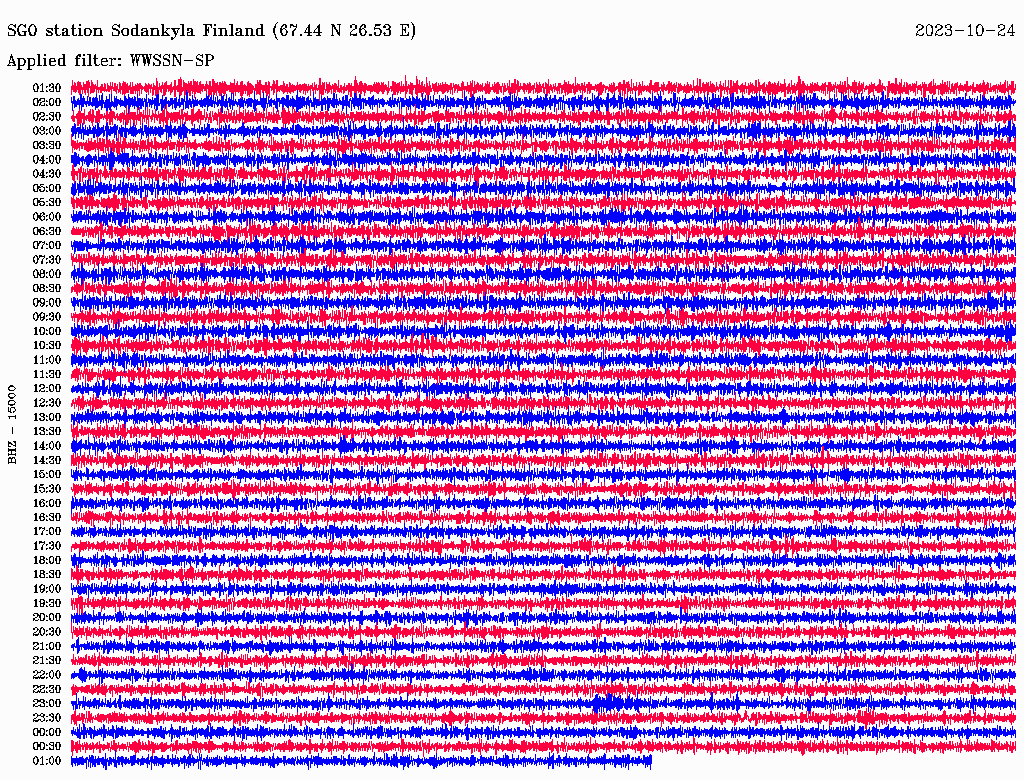 Where the events visible in the seismogram located? Automatic activity monitors:
Northern Scandinavia by NORSAR
Finland by Seismo, University of Helsinki
Global monitor by GEOFON
How seismologist defines the epicenter of the earthquake? Try yourself with Virtual Earthquake!