Observatory Days 2024

10th – 12th January 2024 • Sodankylä Geophysical Observatory
Last update: 2022-12-14, 11:39 UTC.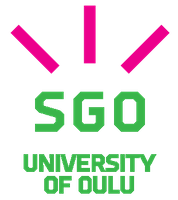 The purpose of the Observatory Days is to discuss science and future strategies and actions related to space research. Naturally this includes the presentation of recent results and recent, current as well as future activities. A list of past and future seminars is given at the bottom of this page.
The Observatory Days will be held in-person, but you will be able to follow the talks in Zoom.
Note: Meeting language is English!
Registration and Abstract Submission
The registration fee of TBD EUR/person covers four coffee breaks, lunch on Wednesday and Thursday, and the official dinner on Wednesday. Lunch is available all week, and you can pay additional days directly in the lunch room. An optional dinner is available on Thursday.
On-line participation via Zoom is free of charge.
Important: if you cancel participation after the registration deadline, we will invoice the full registration fee.
Register by 18th December 2023.
Submit an abstract by 18th December 2023.
Important: You must register for the meeting explicitly! Submitting an abstract does not register you (or the presenter) for participation!
Programme
The meeting starts at 10:30 on Wednesday, and ends at 12:00 on Friday. Morning sessions are 08:30-10:00 and 10:30-12:00, afternoon sessions are 13:30-15:00 and 15:30-17:00. Dinner(s) at 18:00.
Please suggest session topics by e-mail to the organisers. Sessions included so far: Updates, plans, news from Observatories; EISCAT and EISCAT_3D; Instrument Plans and Results; Science Results and Interpretations.
Location
The Observatory Days will be hosted by Sodankylä Geophysical Observatory, in the lecture room of the Polaria building. Address: Tähteläntie 62, FI-99600 Sodankylä. WGS84: N 67°21'55", E 26°37'44". what3words: ///calculator.conceivable.wriggling (///tiimalasi.näköaisti.potti).
There will be a Zoom link to listen in and to present. However, during discussions, technical limitations due to microphone reach in the hall etc apply. We strongly recommend in-person participation. The Observatory Days are meant to facilitate plenty of free discussion and therefore have long breaks, which is not possible to share on-line. If you want to participate on-line, we recommend you download the Zoom Client beforehand, it works on desktop computers, phones, and tablets.
Future and Previous Meetings